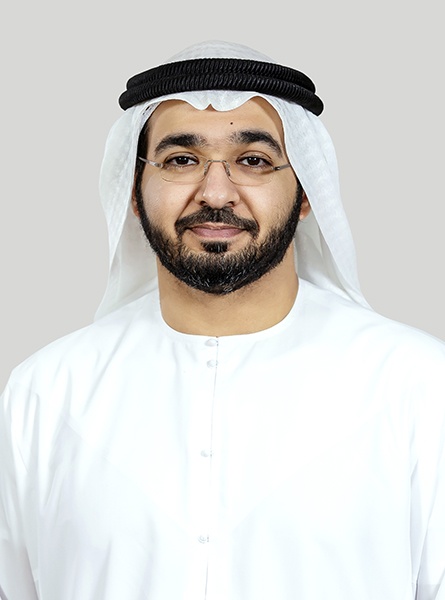 First of all, I would like to express my happiness at joining the family of the Mohamed bin Zayed University for Humanities, which, thanks to the patronage of the wise leadership and its directives in support of the educational strategy in the country, managed to achieve practical achievements that made it occupy a distinguished position in the educational arena in the region.
The Mohamed bin Zayed University for Humanities is proud to be a governmental educational institution that supports the vision of the United Arab Emirates in establishing the foundations for a sustainable knowledge economy. At the same time, it realizes the size of the responsibility that it bears in promoting the national identity and its original values; This is in support of the state's strategic vision of preparing a generation that is cognitively distinguished and preserves its national identity.
On the occasion of the university launching its new website; In response to the directives of the wise leadership in supporting the digital transformation and providing electronic services that keep pace with the highest quality standards, I would like to invite you to take advantage of the digital services provided by the university; Which reflects the great importance attached by the leadership of the United Arab Emirates in providing students with the skills of the 21st century.
The exceptional efforts made by the state to develop the infrastructure in higher education institutions and provide virtual education platforms in accordance with the best international standards, is a good example that highlights the importance of science and education in our dear country. The wise leadership in the UAE – since its inception – was a pioneer in foreseeing the future and anticipating the radical transformations that the vital sectors in the world will witness, especially education. The UAE Vision 2071 came to keep pace with these changes and lay down all plans to achieve them. Until it has a high-level educational system that competes with the most ancient systems in the world.
Today, we see the vision of wise leadership a reality. Through a series of historical achievements made by the United Arab Emirates, and we sincerely hope that you will be able to continue the march of achievements that have made our country – the United Arab Emirates – an impossible state.
H.E Dr.Khaled Al Yabhouni Al Dhahrei