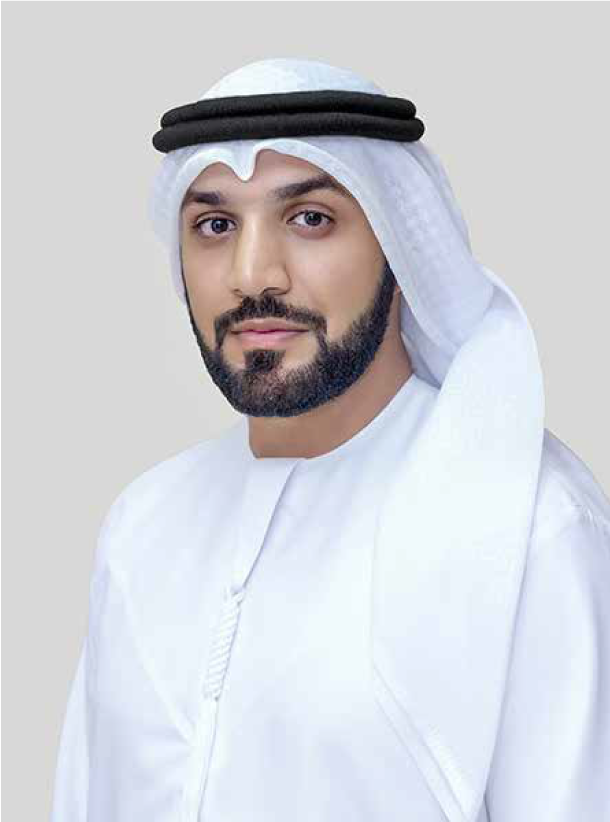 It gives me great pleasure to welcome you to Mohamed Bin Zayed University for Humanities, the first university in the United Arab Emirates to specialize in humanities studies. In just a short period of time, the university has established itself as a premier educational institution that plays a leading and prominent role in the field of humanities as well as a beacon of Arab culture locally and internationally.
Through its various academic programs, MBZUH works in accordance with the directives of our wise leadership to support our advocacy for peaceful coexistence, tolerance and meaningful dialogue with others, which the United Arab Emirates value deeply and consider as essential pillars of creating a humane, inclusive and progressive civilization.
The university is constantly working on enhancing its undergraduate and graduate programs in the humanities, Arabic Language, Philosophy and Islamic studies, with a vision to leave a lasting and positive impact on communities and people's spirituality towards achieving human coexistence and prosperity. The university's distinguished programs also reflect the efforts of its academics and research centers to enhance knowledge and nurture a culture that always seeks to serve humanity.
Today, we are even more honored and humbled as we contemplate on the achievements of this pioneering university, which was privileged to bear the name of the President of the UAE, His Highness Sheikh Mohammed bin Zayed Al Nahyan, which constitutes a badge of pride for each of you, and a crown that adorns our heads with dignity and appreciation. As well, we take pride in the values that this institution holds in high esteem which reflects the vision of His Highness.
From this rostrum, I extend my sincere thanks and praise to His Highness Sheikh Mohamed bin Zayed Al Nahyan – may God protect him – for his unwavering support for the progress and development of education, and his conscious directives aimed at upgrading the outputs of educational institutions, and making them a beacon of thought, a destination for academics and thinkers, a platform that radiates wisdom and culture, and a key engine for building a solid knowledge-based economy and upholding the banner of education and creativity.
H.E Dr. Khalifa Mubarak Al Dhaheri